4.9 Rating on Google, 172+ Google reviews
Welcome to Microdent Dentistry, a state of the art best dental clinic in Pune, where we provide full spectrum of multi-specialty dental care and expertise for patients through extensive treatment procedures. Since Past 6 Years, we're satisfactorily serving patients from Root Canals, Routine Dental Care, Smile Makeovers, Dental Implants, Child Dental Care.
Are you finding the Best Dental Clinic in Pune, Then your search end here. Microdent Dentistry is Multispecieslity dental clinic is here to serve you world-class dental treatment under one roof.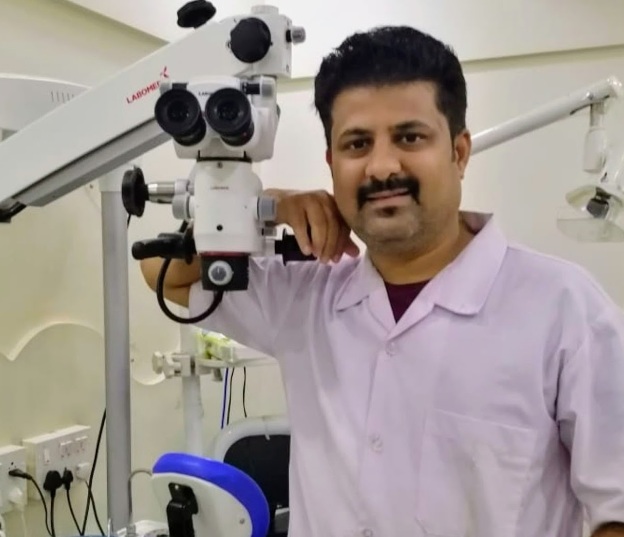 Best Dentists in Pune
Finding the best dental clinic or dentists in Pune can be a bit challenging but not impossible. At Microdent Dentistry, we have a team of experienced dentists in Pune which are committed to providing patients with an exceptional experience from start to finish. we offer a comprehensive array of state-of-the-art procedures, from routine care to full mouth reconstruction with latest & modern technologies with unparalleled charm.
One of the best dental clinic in Pune, located in the heart of Pune city, With Pune's top dental specialists, cutting-edge dental technology, dedicated clinic staff and comforting atmosphere, Microdent Dentistry is committed to building a smile that you deserve.
If you are still confused about finding the best "dentists near me" or "dental clinic near me", then please contact microdent dentistry. We always ready to help you to achieve a healthy and confident smile.
Meet our Dentists
At Microdent Dentistry, Team of enthusiastic & energetic Dentists in Pune are always available to provide the best possible dental services. Dr Rohit Joshi, Dr Kasmira Joshi, our expert team and clinic staff provide an advanced and high standard of dental treatments. With qualifications from top universities and institutes as well as years of experience collectively, our dentists in Pune capable to deliver best dental treatment.
Dr. Rohit Joshi
Dr. Rohit Joshi is highly qualified and skilled endodontist. He completed his postgraduation in conservative dentistry and endodontics in 2012. He specialises in single visit painless root canal treatment and easthetic dentistry. He has experience of more than 5 years and has successfully completed more than 4000 root canal treatments. He is the key opinion leader for Micro Mega, France.
Dr. Kashmira Joshi
Dr. Kashmira Joshi is dynamic dental surgeon and certified Implantologist. She completed her BDS from Terna dental college, Navi Mumbai in 2013. She has been awarded the prestigious JRD Tata scholarship during the course for excellent academic and clinical performance. She has been practicing clinical dentistry enthusiastically since 5 years.
About our clinic
Our Dental Clinic in Pune has a modern dental facility with the advance technology, capable of handling any type of dental emergencies.
Our Dental Clinic is located in the Nal stop, Heart of the Pune city. The environment of our dental clinic will give a peaceful and welcoming which makes the patient comfortable and fear-free. If you're looking for the best dental clinic in Pune for any kind of dental treatments, then no look further. Contact us today. We look forward to helping you to make your dream smile!
We can talk for a long time about advantages of our Dental clinic before other medical treatment facilities. But you can read the following facts in order to make sure of all pluses of our clinic:
Our Dental Services in Pune
Contact Us
Address: Ground Floor, Block 4, Sarvadarshan Co-op Housing Society Ltd Abhinav Chowk, Karve Rd, opp. Saraswat Bank, Nal Stop, Pune, Maharashtra 411004
Mobile: 72-6400-8000