At Leor24 Skin and Hair Clinic, we pride ourselves on being the only centre in Pune that uses the state-of-the-art Soprano Ice Platinum machine by ALMA, a world-leader in aesthetic lasers. This machine ensures an experience that's permanent and painfree.
Best Laser Hair Removal in Pune – Koregaon Park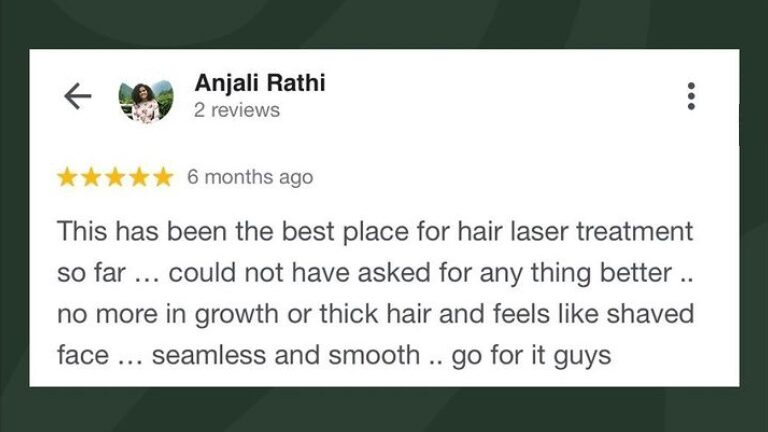 How much does Laser Hair Removal cost?
It all depends on what body part you're targeting. If you're going for a full body hair removal, then the price will be ranging from INR 15,000 to INR 1,00,000 depending on the number of sessions required and the number of body areas to be treated.
Benefits of Laser Hair Removal
Unwanted hair :
Lasers are useful for removing unwanted hair from the face, leg, arm, underarm, bikini line, and other areas.
Precision :
Lasers selectively target dark pigment of the hair and does not affect the skin.
Permanent Hair Removal :
Laser hair removal is permanent unlike waxing or shaving.
Speed :
Each pulse of the laser takes a fraction of a second and can treat many hairs at the same time. The laser can treat an area approximately the size of a coin every second. Small areas such as the upper lip can be treated in less than a minute, and large areas, such as the back or legs, may take up to an hour.
Laser V/S Waxing
Waxing is only a stop-gap arrangement. Within a few weeks, you'll have to repeat the process. With laser, it's a permanent solution – provided you finish the required number of sessions
Waxing is notorious for being painful whereas laser hair removal at CSI is pain-free.
Waxing can lead to in growth, which can cause inflammation of the skin & discomfort. This is not possible with laser as it targets only the hair and not the skin.
Unlike Laser, waxing can cause burns and pigmentation in the skin.
Laser is a one-time cost. If you're someone who does regular waxing, laser hair treatment is cost-effective in the long run.
Find Clinic Here: Get Directions
Call on: 095183 65107
Address: 201, 2nd Floor, Business Square Building, Lane Number 5, Koregaon Park, Pune, Maharashtra 411040