Hemworld is the best Online and Digital Marketing Company in Pune, India. We provide different Services Like – Search Engine Optimization(SEO), Pay Per Click (PPC), Social Media Marketing (SMM), Lead Generation Services, Online Reputation Management, Consulting, Web Designing etc.
About Hemworld Digital marketing Company
Hemworld are from the last 10+ years. Our main focus is to deliver a high ROI & client growth, which can be backed up with many proven successful digital marketing case studies. We work on clients business as we do our own beacuse we belive in that sucess which is only achieved through long term.
Hemworld understands the client's needs & growth opportunities. We always focus on providing solid and transparent services for a few select companies, compared to a mass-marketing approach, where quality is usually compromised for the sake of mass volume with less-desirable results. Accomplishing your business goals and objectives requires a vast amount of digital media experience and a dynamic, sound understanding of customer behavior.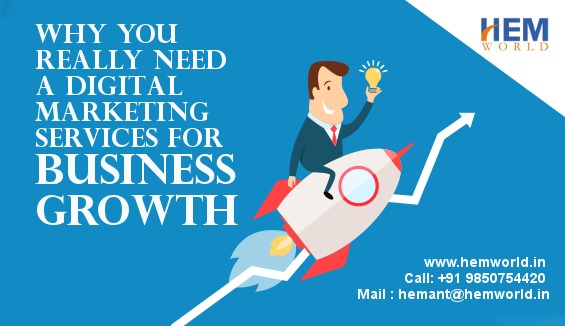 From large public and private corporations across the globe to e-commerce sites and small businesses, Hemworld designs a unique strategy for each client that best fits their goals and vision.
Features of Hemworld Company
Expert Strategists
Hemworld is leading digital marketing company with Expert Strategists.
Impeccable Growth
An Impeccable growth with expert digital marketing strategies
Guaranteed ROI
10X Growth ! With the advancement in the internet world.Growth Agency.
Our Services
Search Engine Marketing(SEO) Service
Sines 2009 Hemworld is leading SEO company in pune, provides quality Search Engine Optimization with low bounce rate, high goal conversions. Our dedicated SEO expert team ensures a guaranteed ranking on top 10 organic search engines like Google, Yahoo and Bing etc for your best ROI.
Customized and expert SEO services & online marketing programs that include:
• Free SEO audit & competitor analysis
• High traffic keyword research & executions
• Increasing goal conversions & Reducing bounce rate
• Page speed, contact improvisation
• On page & off page proven SEO strategies
• Content optimization
• Website redevelopment
Pay Per Click (PPC) Service
Pay Per Click (PPC) is a pricing model that guarantees that your website will appear in list of results for a search queries that have been specified by you. Your website's ranking is determined on the basis of what you pay. The highest bidder gets the highest ranking.
Social media marketing Services
We at Hemworld treat each customer as unique; as every Customer has different needs and goals to be achieved. Based upon the Customers goals and needs we thoroughly analyze and create a right mixture of SMO Strategy/ Social media marketing strategy . Our team of Web Marketing Experts will create a SMO Strategy that will give your website a good position and exposure in Social Media websites, which in turn will generate targeted traffic and also help create Customer loyalty, brand identity among your targeted customers
lead generation services
Hemworld offers integrated online lead generation services to support your sales team and revenue goals.
For over 9 years, we have been helping companies reach their revenue goals with a solid, dependable lead generation program. Hemworld can help you to generate the leads, you need to succeed. To ensure this, we address your unique customer needs and desires; we partner with you to gain a deep understanding of your value proposition. We then become an extension of your sales force and an active participant within your organization
website designing Services
Hemworld is leading website designing company in pune. Our design involves the structure of the website including the information, architecture, navigation schemes and naming conventions, the layout or the pages wire frames or page schematics are created to show consistent placement of items including functional features and the conceptual design with branding. Our websites begin with a clear strategy so that it is apparent what they are trying to achieve. The strategy then enables the design to fulfill defined goals. Research & Ideas:
• Current site
• Competitors sites
• Wireframes
• Implementation.
Why Choose SEO Company ?
• SEO is top online marketing strategy.
• 60%-80% of all web site traffic comes from the search engines.
• Don't need to pay for ads in SEO.
• Natural listings are perceived to be non-biased.
• SEO gets more clicks than PPC.
• No bidding wars or clicks fraud in SEO.
• It Helps in creating an online brand.
Contact Us
Address:Office No.1, 6th floor,
G-wing, K.K. Market,
Dhankawadi- Bibvewadi link Road,
Pune- 411 043, Maharashtra, India.
Contact No: 020 24366095 , +91 9850754420
Email : info@hemworld.in