Best Skin Clinic in Ghaziabad
Rejuvenus Skin Centre Is the most trusted skin care clinic in Ghaziabad given its world-class dermatology treatments and highly professional and amiable staff. The clinic located in Gandhi Nagar, Ghaziabad near Opulent mall has been founded by one of the Best Skin Specialist in Ghaziabad.
Dr. Renuka Saigal is a graduate of Lady Hardinge Medical College (University of Delhi) and has been in the skincare practise for more than 25 years; She offers a wide range of clinical and cosmetic dermatology services.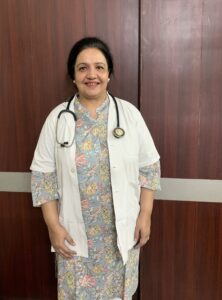 She has a vast experience in treating patients with all kinds of skin disorders and is considered as the Best Dermatologist in Ghaziabad for Hair Treatments. Dr. Renuka Saigal's Dermatology Clinic provides advanced dermatology treatments for conditions including psoriasis, rosacea, eczema, acne, warts, melasma, keloids, skin tags, mole removal and much more.
Over the past 25 years Dr. Renuka has earned the trust of her patients as a leading dermatologist in Ghaziabad. Her aim is to provide comprehensive dermatology care including online consultation, quick response time, advanced treatments, exceptional and fast treatment results.
Our Services
Chemical Peel
Skin Treatment
Cosmetic Surgery
Laser Hair Removal
Skin Brightening
Mole Removal
Saigal's skin center
If you would like to find out more about our clinical, cosmetic and premium dermatology services and treatments, you can schedule an offline or online consultation with her by calling us or contacting us on WhatsApp.
Last but not the least if you are looking for the best bridal dermatologist in Delhi, you have come to the right place!
Dr. Renuka Saigal specializes in providing solutions such as skin brightening, pigmentation removal, hair removal and everything else related to skin & hair health as far as brides & grooms are concerned.
Book an Appointment
Address:-3, New Gandhi Nagar, Ghaziabad near mother dairy. Behind opulent mall GT road 201001