Cloudex Radiology healthcare private limited Started in 2008 and incorporated as a limited company in 2012, Cloudex today is one of the industry leaders, by initiating pioneering efforts to establish teleradiology in India. and one of the award-winning startups from Kerala State.
We provide total Radiology Services to a large number of Public Hospitals, Tertiary Cancer Centers, Medical Colleges, and Private Imaging centers. With a highly qualified team of experienced radiologists on the panel, Cloudex works with all major equipment providers and technology manufacturers to build world-class Radio Diagnosis units. It also deploys clinical and technical manpower to run the facilities with every time available high-end DICOM compliant cloud-based technology for the communication and archival of medical images to provide teleradiology solutions. The fault-tolerant and load balancing architecture make the system more reliable and scalable.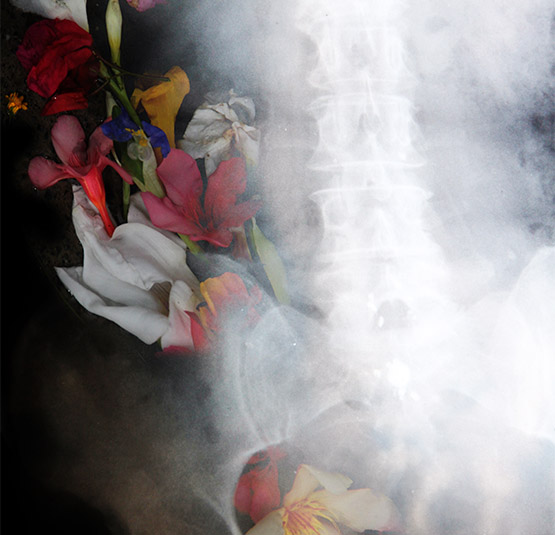 A full-spectrum radiology and teleradiology solution to tertiary healthcare institutions, hospitals, clinics imaging centers, and patients who expect superior quality standards at affordable expenses.
1.Subspecialty Reporting
Cloudex has established core-competency in providing preliminary, secondary, and tertiary radiology subspecialty interpretations and reporting.
Subspecialty areas

Abdominal Imaging
Breast Imaging
Cardiac Imaging
Diagnostic and interventional Radiology
Emergency Radiology
Dental Imaging
Musculoskeletal Imaging
Neuro Radiology
Neuro-interventional Radiology
Neuroradiology
Nuclear Radiology
Pediatric Radiology
Thoracic Imaging
Vascular Interventional Radiology
2. Second Opinion Reporting
Cloudex provides highly ethical Second Opinion reporting facilitation, thanks to our in-depth expertise, vast knowledge resources, and the team of certified experts who have clinical as well as research expertise. With illness conditions, imaging technology as well as equipment getting more and more complex, radiologists, clinicians, and patients are looking for more accuracy and clarity in image interpretations and reporting. Successful patient outcomes being critically dependent on accurate diagnosis and treatments/surgical interventions, the precision and reliability in imaging interpretations turn life-critical. It's precisely here that Cloudex can help you to add that winning edge.
3. Cloudex Locum Services
Apart from Teleradiology Services, Cloudex also offers Radiology Locum Services to facilitate the smooth functioning of care delivery, in healthcare institutions and medical imaging centers. Our emergency Locum Radiology services are tailored to meet the demanding situations – when your radiologist is away on vacation or on leave or unavailable during off-duty hours. The end-to-end solutions cover technical support, imaging interpretations at Primary, Secondary. Tertiary levels as well as Subspecialty Reporting and Second Opinion sourcing.
Total Capital Solutions Partnership
Are you planning to start your own facility in radiology? Then, partner with Cloudex in creating a robust future for your business. When you choose Total Capital Solutions, you're choosing hassle-free progress in the business. In this vertical, Cloudex will invest in technology, equipment, personnel to run your business
Decisive Clinical Partnership. Smarter possibilities
Are you worried about coping with the fast-evolving developments in the realm of radiology? Are you feeling that your facility can be run more profitably and hassle-free with skill, technology, admin, and marketing input?
Radiology Courses provided by cloudex radiology
Radiology is on a fast forward lane to the future. Where it is profession-critical to keep an equal pace and be abreast of the latest developments and breakthroughs. Cloudex offers a variety of online and offline courses to the broad spectrum of learners.
At Cloudex We Make every decision and design every protocol with one central factor in mind; The patient.
Outpatient Imaging facilities are the most important part of Radiology. Cloudex Scans are the models for future Radiology Diagnostic Centres.
Imaging Centres of clodex Radiology
We leverage advanced imaging modalities, the best subspecialists, technology innovation, pioneering research, and widespread patient relationships across all of our centers.
Teleradiology World Wide
India | Africa | Nigeria | Ethiopia | Indonesia | Kenya | Tanzania | Sudan | Uganda | Chad | Mali | Philippines | Ghana | Asia | Egypt | Libya | Middle East | South East Asia | Vietnam | Malaysia | Thailand | Newzealand | United States | Afghanistan | UK | Australia | Maldives | Singapore | Qatar | Sierra Leone | Bangladesh | Bhutan | Brazil | Ukraine | Russia | Ireland | Canada
Contact Us
Address: Emad Tower, Vasan Dental Care Building, Fort Road, Kannur -670001
Contact No: Front Desk: +91 9544-652-090
Email: support[at]cloudexrad.com